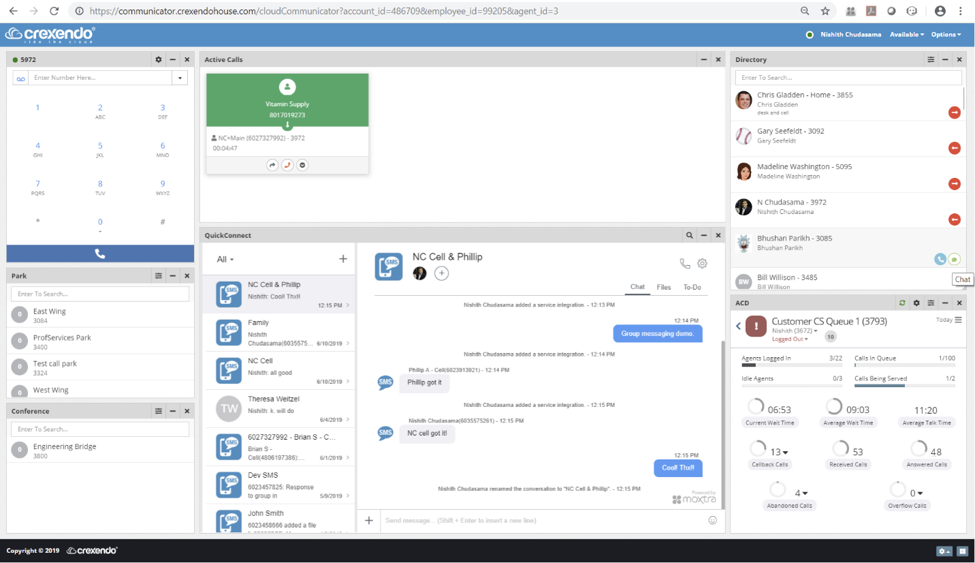 Unified Communications gives your business the competitive advantage of managing all your communications (phone, fax, voice mail, video, email, chat, text and instant messaging) through one system. It streamlines your company's communications, makes your employees more productive and efficient while reducing your telecom costs.
Crexendo is a technology growth leader in the UC space. We combine intuitive, powerful, award-winning cloud technologies with white glove customer service and support. Our all-inclusive hosted phone system, easy-to-use portal, and robust mobile applications allow you to manage all your business communications solutions with no IT experience necessary.
It's a connected world, and your workforce needs to communicate anytime, anywhere. Crexendo solutions give them the flexibility to be efficient and effective no matter where your business takes them.